The Goal of Los Algarrobos:


To facilitate children becoming global citizens through language and knowledge in an atmosphere of inquiry and responsible actions. In order to provide a learning environment for children to become bilingual, respectful and responsible. We are a 501-3c, tax deductible, Non-Profit.

La Escuela Bilingue los Algarrobos will:


Provide small classroom size to encourage individualized education and learning through critical thinking.
Inspire respect, responsibility, citizenship and compassion through positive interactions with all students, parents and teachers.
Implement programs of intercultural exchange, experiential learning, and life skill development.

Teach the English language by native-speaking, trained teachers.

Maintain a safe and healthy learning environment where children can play, be self-expressed and enjoy their education.​

---
Whats New at Los Algarrobos?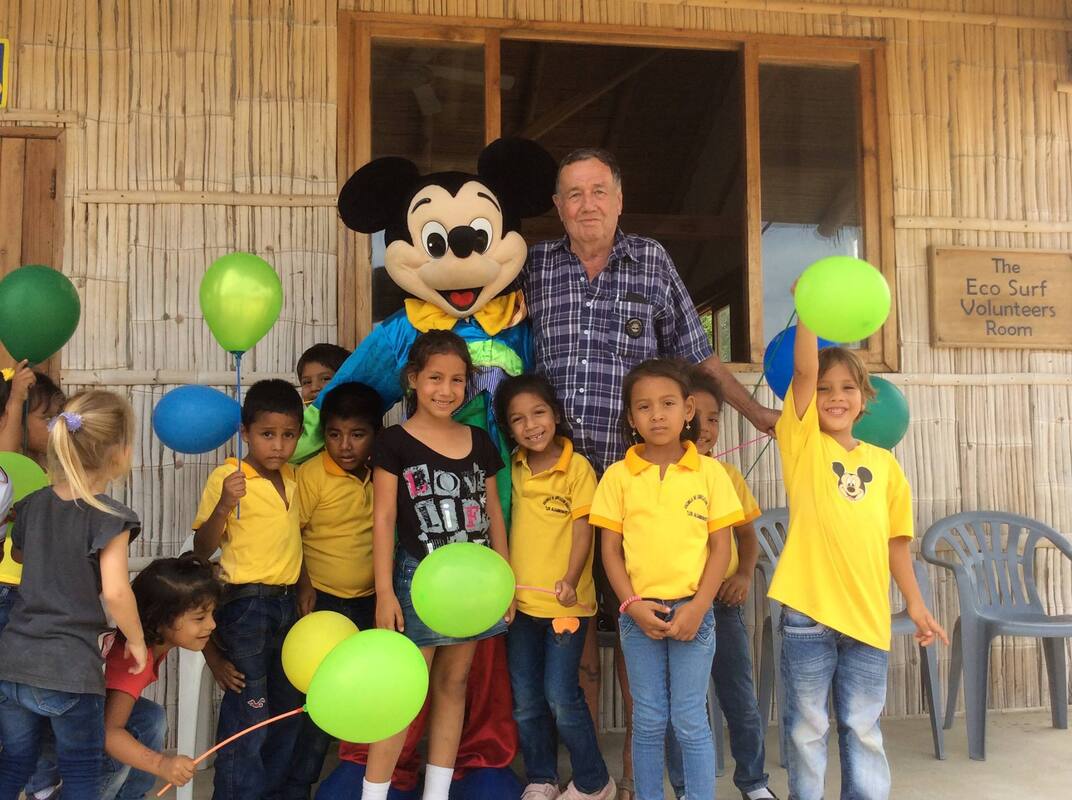 Happy Birthday Jimmy!

In October we celebrated Jimmy's 85 years of life and boy is there a lot to celebrate! Jimmy's service and dedication to his country through his time in the US Navy early in life later led to dedication and service to the youth of Canoa when he created the James Dean Byrd Foundation and the Los Algarrobos School. Since 2008, the school has served over 200 families, providing a personalized education through small classroom size, English instruction, and more recently, environmental education. All thanks to the sacrifice and dedication of Jimmy. Happy Birthday Jimmy! To many more!

We had a small get-together fundraiser to celebrate Jimmy's special day this month! If you missed the festivities, please consider a donation in his honor through PayPal here: